Why Study In Australia ?
It's not just the great weather and beaches.Find out why there are many advantages to studying in Australia.
Read more ››

The APECC Advantage
Find out why Aussie Pinoy Edu.Com Corporation (APECC) have the best cost-effective experience, contacts and a free consultation.
Read more ››

How To Apply
It's easy. Just call us, facebook us, give us a tweet or email us, for a no-obligation chat. Our friendly consultant will arrange for a convenient time for your free appointment.
Read more ››
<! body_resize -->
FAQs
What are the requirements to study in Australia?
Enrolment and student visa requirements will vary depending on the chosen course and duration. Aussie Pinoy will assist its applicants with their specific requirements and procedures.
How much will it cost me?
Tuition fees vary depending on the academic level (Diploma or Degree) and duration while living cost will be determined by the student's lifestyle. These expenses will be discussed with the applicant during the consultation session.
How long will the process take?
On the average, the entire application process can take 4-5 months.
Who can apply for international study?
Non-citizens and non-permanent residents of the target countries. APECC can also assist Filipino student-applicants who are currently based outside Metro Manila or overseas. Foreign nationals, as long as they are not citizens/residents of the target countries are welcome to apply.
Is there an age requirement?
It is recommended that applicants for the Certificate, Diploma or Degree courses be at least 18 years old by the time of enrolment. Most courses do not impose a "maximum age" for student applicants.
Must I have previous work experience to apply for a Masters course?
Most Masters programs do not require work experience so fresh grads are welcome to apply.
What will happen to me in case of medical emergencies?
All international students are required to have medical coverage upon enrolment. The Overseas Students Health Cover (OSHC) ensures foreign students in Australia will receive quality health care at minimal costs.
facebook
To receive our newsletter, with new information about overseas courses and Aussie Pinoy, please send us your full name and email to subscribe below: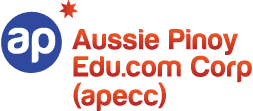 International Study Consultants,
Manila, Philippines,
Email: study@aussiepinoyed.com / aussie.pinoy@yahoo.com
Mobile: +63 917 8807596 / +63 917 8087378
Tel +(632) 7214568; +(632) 9981852; +(632) 6410835; +(632) 9259997
<! right-bottom -->
<! -- right -->