Study in Australia

We have the experience

to make your stay

an amazing one.

Call +632 7214568 / +632 6410835

+63 917 8807596 / +63 917 8087378

Be Globally Competent

Worldclass Training includes:

Chefs Accounting

HealthcareI.T.

BusinessHospitality

Ask for a Free
consultation and
set yourself free.

Call +632 7214568 / +632 6410835

+63 917 8807596 / +63 917 8087378

Why Study In Australia ?
It's not just the great weather and beaches. Find out why there are many advantages to studying in Australia.
Read more ››

The APECC Advantage
Find out why Aussie Pinoy Edu.Com Corporation (APECC) have the best cost-effective experience, contacts and a free consultation.
Read more ››

How To Apply
It's easy. Just call us, facebook us, give us a tweet or email us, for a no-obligation chat. Our friendly consultant will arrange for a convenient time for your free appointment.
Read more ››
<! body_resize -->
Welcome
Aussie Pinoy Edu.Com Corporation (APECC) International Study Consultants is a Manila-based education agency. APECC is authorized and accredited by international colleges and universities to invite and assist prospective students. Aussie Pinoy works closely with the Australian Embassy in Manila to provide the best service to our student-clients.
After an initial free consultation we have the experience to best advise and assist you with all the many choices to make. We help with choosing a potential course and have close ties with several well respected institutions overseas. We can help you with all your student visa requirements and procedures, find accomodation in your budget range and even tour the respective campus with you.
We understand that the process of going abroad can be intimidating and a little daunting. So APECC are there for our student-clients, we provide friendly advice and experienced support through-out this important stage in your life.
International reputation for academic excellence and training.
Bachelors in 2-3 yrs ; Masters in 1-2 yrs.
Excellent value for money compared to US & Europe.>
Safe and pleasant living environment.
Multicultural society with 250,000 Filipinos.
Option to work part time while studying.
Career advantage upon completion of the course.
Free individual/group consultation & initial assessment.
Direct and regular communication with international colleges/universities and foreign embassies.
Flexible consultation schedules. Evening or weekend sessions can be arranged.
Free Education in Australia Seminars for schools and organizations.
Pre-departure orientation, travel, insurance, accommodations and airport pick up arrangements.
Prospective students must contact the APECC office to schedule their free individual or group consultation. After initial assessment, APECC will assist the applicant with enrolment and student visa process.
Applicants from other parts of the Philippines or abroad can email APECC at studyabroad@aussiepinoyedu.com for program information, enrolment and student visa assistance.
Opportunities for Filipino Registered Nurses, Health Care Professtionals and Students

Exciting and long-term careers await Filipino nurses and health care professionals who enrol for further studies in Australia. Bridging/Conversion programs, Bachelors and Masters degrees available.
Filipino RNs: Click here for Nursing Programs.
"I wouldn't have been able to get it done without you all. I really appreciate your time and efforts to help me - I can't thank you enough !"

Ms. Jayzel Suelan
CQUniversity. Rockhampton, Queensland Master of Management Human Resources
facebook
To receive our newsletter, with new information about overseas courses and Aussie Pinoy, please send us your full name and email to subscribe below: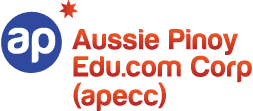 International Study Consultants,
Manila, Philippines,
Email: study@aussiepinoyed.com / aussie.pinoy@yahoo.com
Mobile: +63 917 8807596 / +63 917 8087378
Tel +(632) 7214568; +(632) 9981852; +(632) 6410835; +(632) 9259997
<! right-bottom -->
<! -- right -->